Enhancing governance, strengthening community organisations
Good Governance creates stronger, more cohesive and more resilient communities by boosting good governance practices in community organisations.
The initiative matches trained volunteers skilled in governance with a community organisation. These volunteers act as mentors over 12 months, working with the entire committee or board on a systematic, tailored program to empower the organisation and facilitate good governance. The mentor and community organisation are connected to the same host, which is a community development organisation, local council or peak body.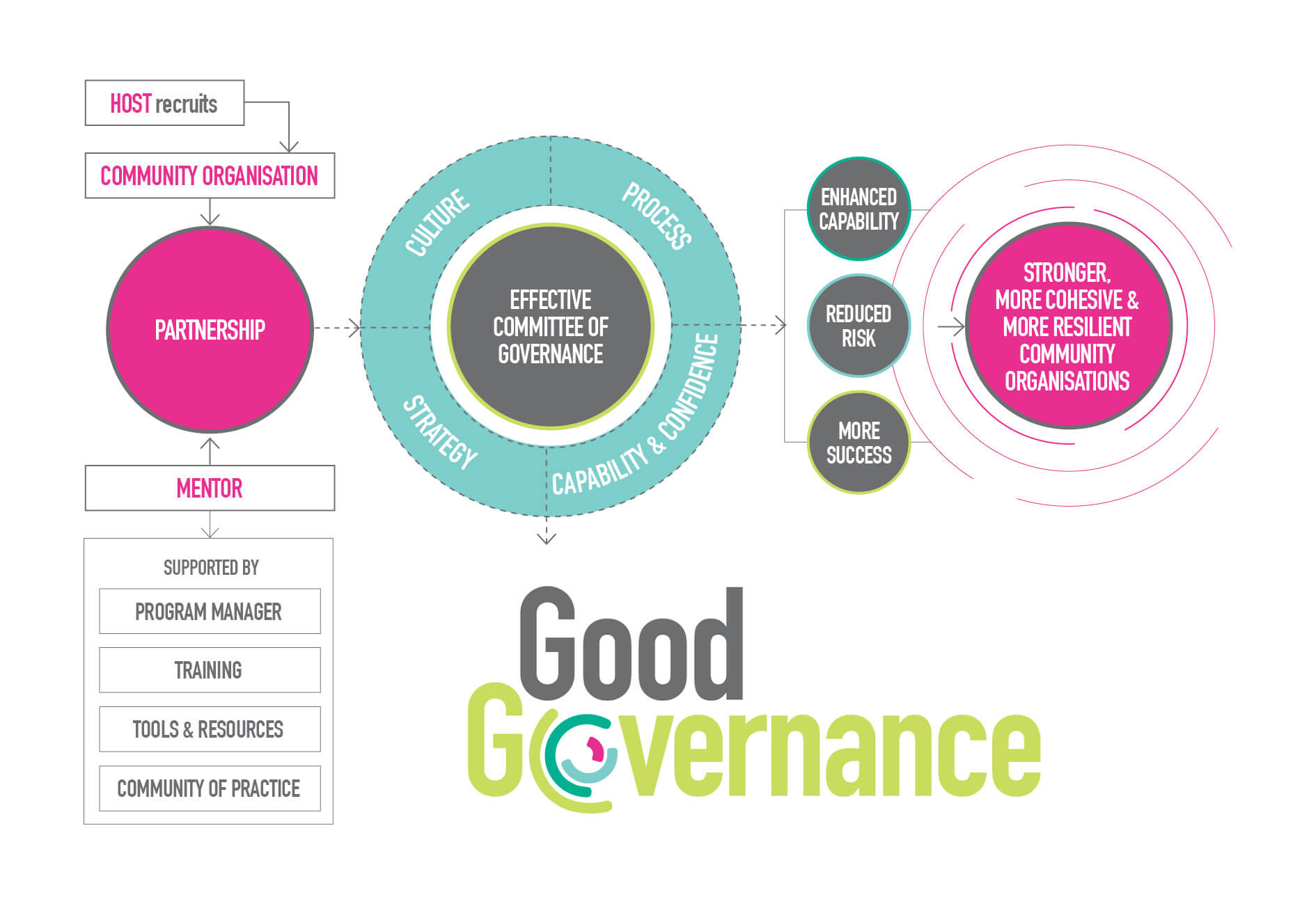 As part of our commitment to this initiative, we've established a Good Governance Community of Practice (CoP). It's a place where people involved in Good Governance can come together, build their networks, share expertise and resources, and take away insights to support their practices.
Hosts can find all the resources they need to implement the Good Governance program here. Mentors can find Good Governance resources and also share their experiences and learnings with other mentors. The CoP is also for people interested in the different aspects of governance of community organisations, and provides an opportunity to work on these together.
Membership to our CoP forum is by invitation only. It is designed to connect people involved in the Good Governance program so they can share ideas, insights and resources to help guide their practice.